Cut Right to the Chase
Fishing and hunting are more than a hobby. They're your passions. So, when you get to spend the day chasing down bass, muskies, ducks or geese, you need gear that lets you cast and shoot with ease—and keeps you safe when you're on the move. With options ranging from inflatables to more classic sport vests, the only thing you'll be worried about is where to find them next.
Traditional Life Jackets

These affordable foam fishing life jackets are inherently buoyant and great for those less confident on the water or for anglers and hunters who frequently venture out in cold weather. Their low-profile, breathable and lightweight designs provide plenty of mobility when paddling or casting and are extremely popular for kayak fishing.

Functional Storage

Keep tackle boxes, pliers and other essential fishing gear within reach.

Instant Security

These vests are always ready to go and are immediately buoyant the moment you hit the water.

No Maintenance or Rearming Required

No CO2 cartridges, no rearming. Just throw one on, make sure it's properly secured, and get out there.

Inflatable Life Jackets

Onyx inflatable fishing and hunting life jackets are great for experienced anglers, strong swimmers and those looking for the best in freedom of movement. Automatic vests inflate once water reaches the bobbin, manual vests inflate when you pull the inflation cord, and automatic/manual convertible vests offer both options.

Better Mobility

Slim, low-profile designs provide greater range of motion, letting you comfortably cast and shoot without obstruction.

Comfortable

Wider necklines and soft neoprene fabrics deliver all-day comfort.

Simple Maintenance

It takes just minutes to repack and rearm your vest after inflation.
U.S. Coast Guard Approved
Every Onyx life jacket meets U.S. Coast Guard requirements so you can expect uncompromising safety and security.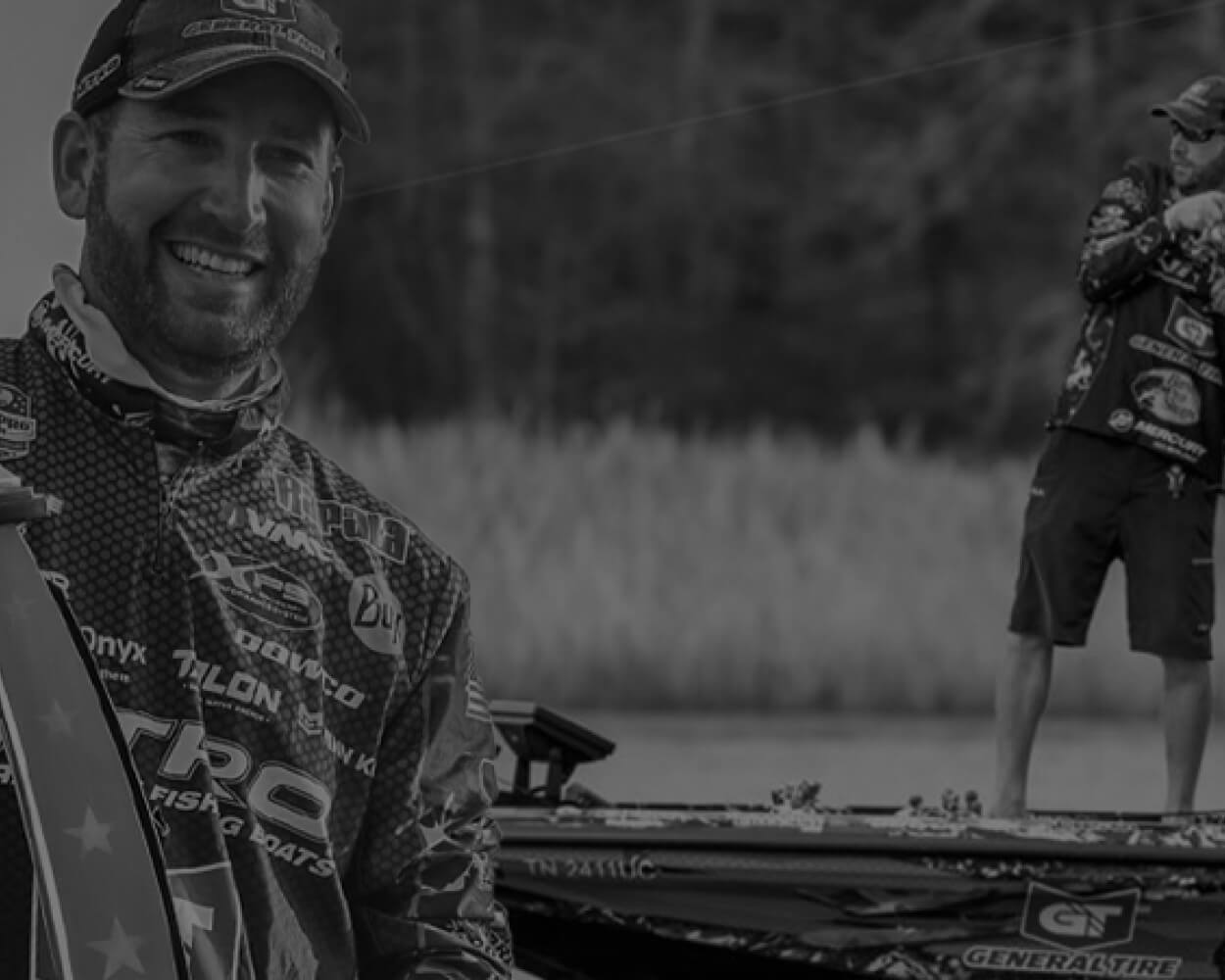 Pro Approved
We're proud to be the official partner of Major League Fishing and a long-time sponsor of pro angler, Ott DeFoe.
Our Top Fishing & Hunting Life Jackets
Mesh Classic Sport Life Jacket - Blue

Kayak Fishing Life Jacket - Tan

M-24 Manual Inflatable Life Jacket - Realtree Max 5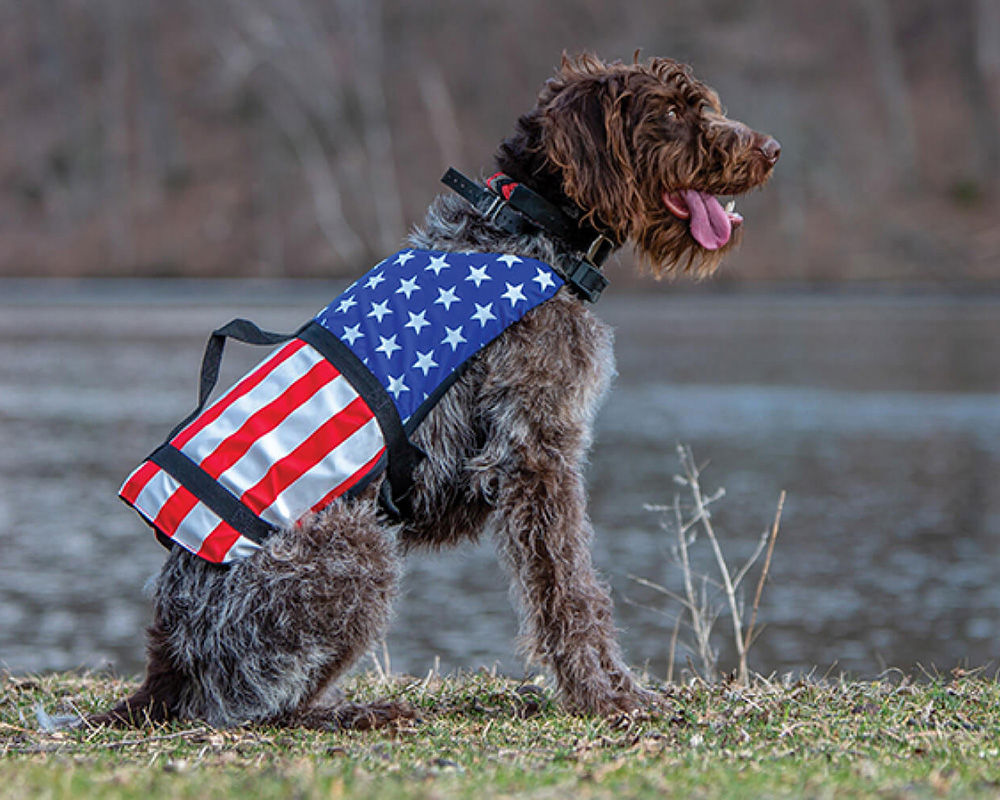 Pet Vests
Never Leave The Dog Behind
Bring the whole family—yes, even your pet—along for the adventure with safe and reliable Onyx pet life vests designed for swimming endurance and general security.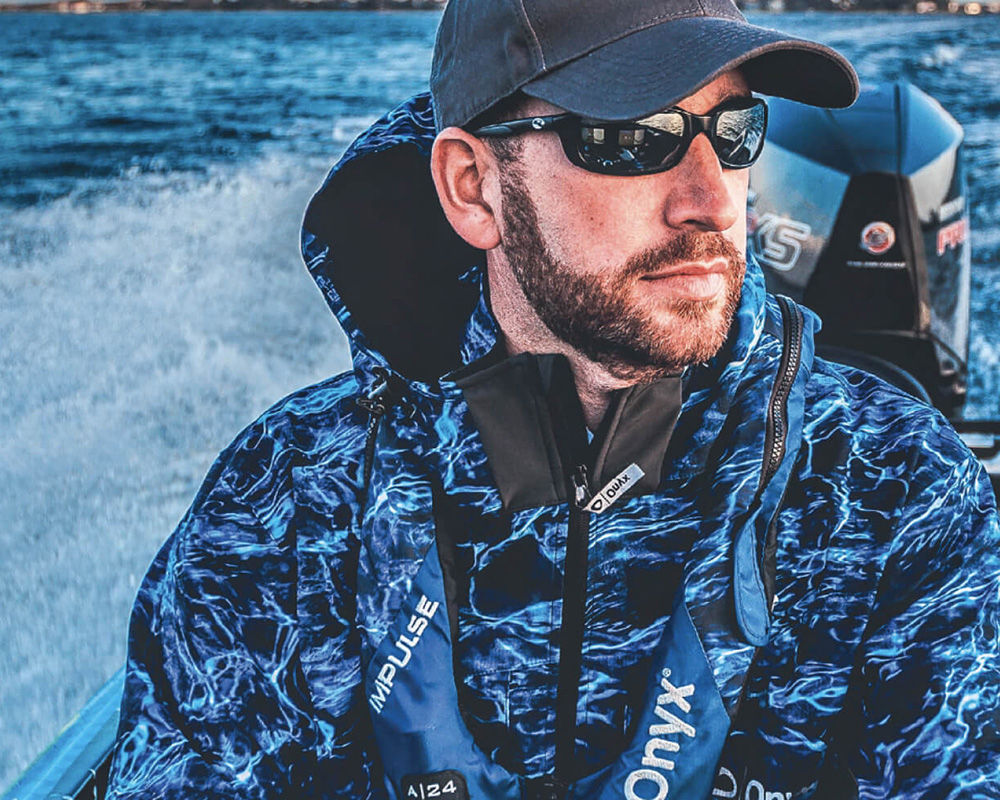 Apparel & Rain Gear
Brave The Elements
Take on rainy, windy and rough conditions with Onyx rain gear. Our jackets, bibs and base layers keep you dry, warm, safe and comfortable all day long.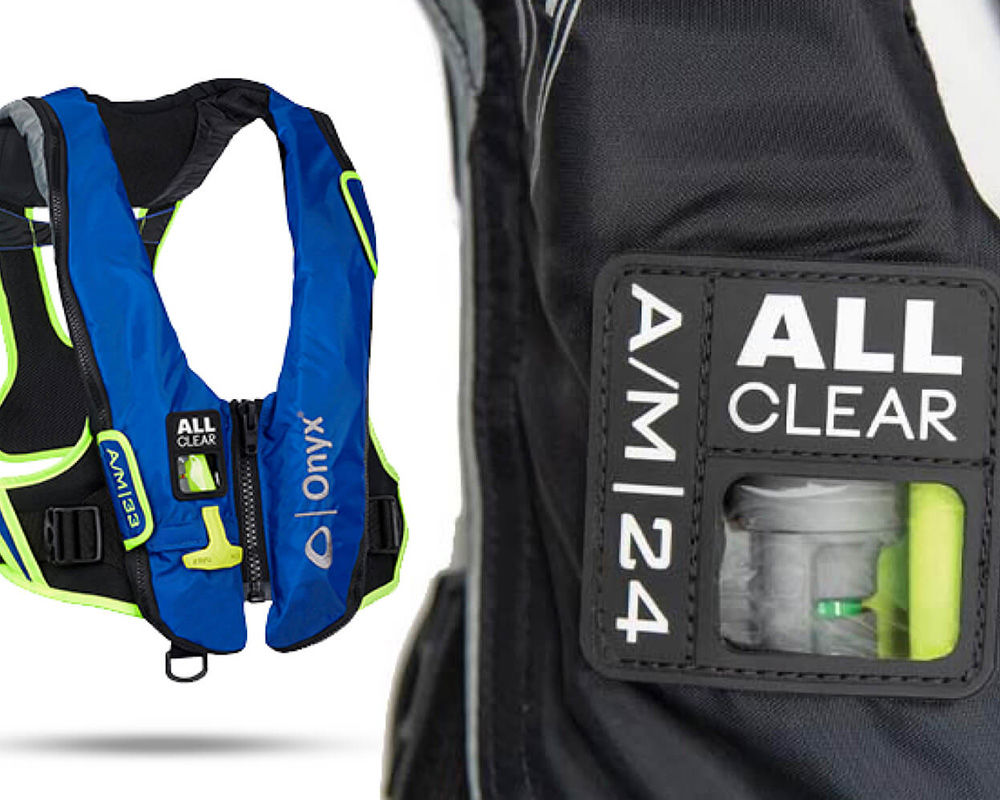 Rearming Your Inflatable Vest
All Onyx inflatable life jackets can be rearmed in the event of inflation and are easily repacked after installing a new rearming kit.